loading...
Thang ghế sắt bậc to PAL ST-3
Mô tả sản phẩm.
Thang ghế PAL là loại thang làm bằng thép không gỉ, siêu nhẹ, công nghệ sơn tĩnh điện chân không, không phai màu theo thời giam. Có thể gấp gọn lại được, trọng lượng thang 6.06 kg chiều cao ghế 0.710m, chiều cao tay vịn 1.050m, bề rộng mặt ghế 0,20×0,30m, với bề mặt ghế to rộng thiết kế chắc chắn. Đây là loại thang rất phù hợp cho các công việc trong gia đình.
– Xuất xứ: Đài Loan
Cảnh báo có hàng giả
Catalogue& thông số kĩ thuật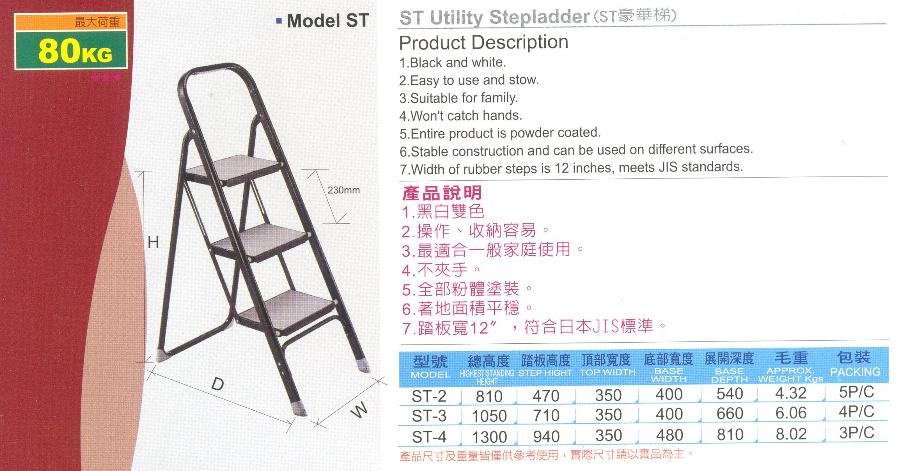 loading...